CANS FOR KITTIES AND CAT ADOPTION EVENT
Saturday, August 10th from 10 - 5 at Armstrong Bosley's 3305 Smith Drive Armstrong


Pawprints Animal Rescue is holding Cans For Kitties a bottle drive fundraiser to help support the programs they run for lost, stray, abandoned and feral cats.


Please drop off your empties at our trailers on Saturday at the Armstrong Bosley's Parking lot.

Cat Adoption Day is also being held inside the Armstrong Bosley's to help celebrate their 2nd Anniversary, Bosley's will have cake, and prizes, and Pawprints will have adoptable cats and kittens, so be sure to drop by and say hi...bring your empties.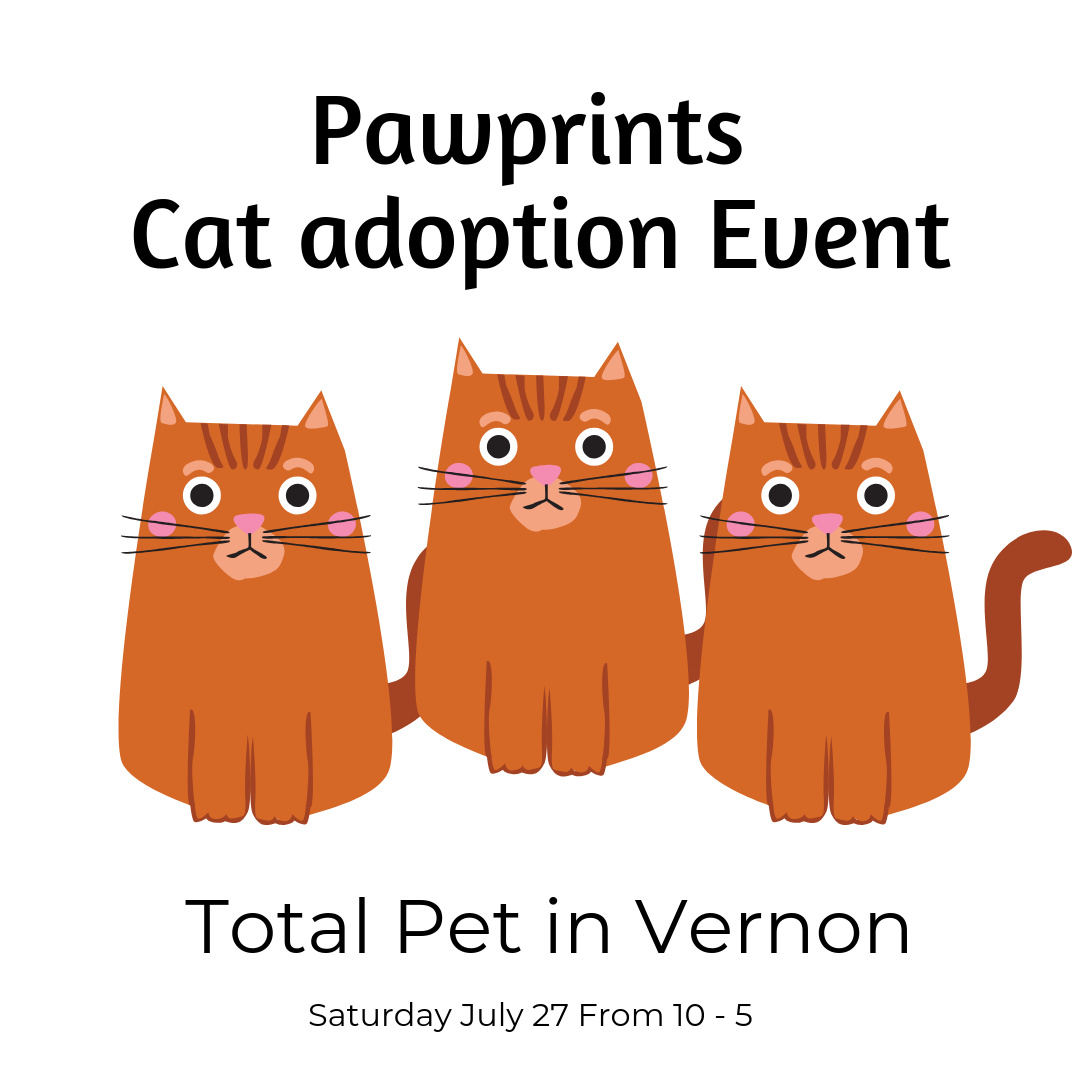 Thank You Total Pet Vernon for hosting Pawprints Cat Adoption Event.
We so appreciated your help, and support.
Total Pet
3302 32nd Street
Vernon
Saturday July 27th
10 - 5.
We'll have Pawprints latest adoptable cats actively looking for their fur ever homes.
Drop by from 10 - 5. See you there.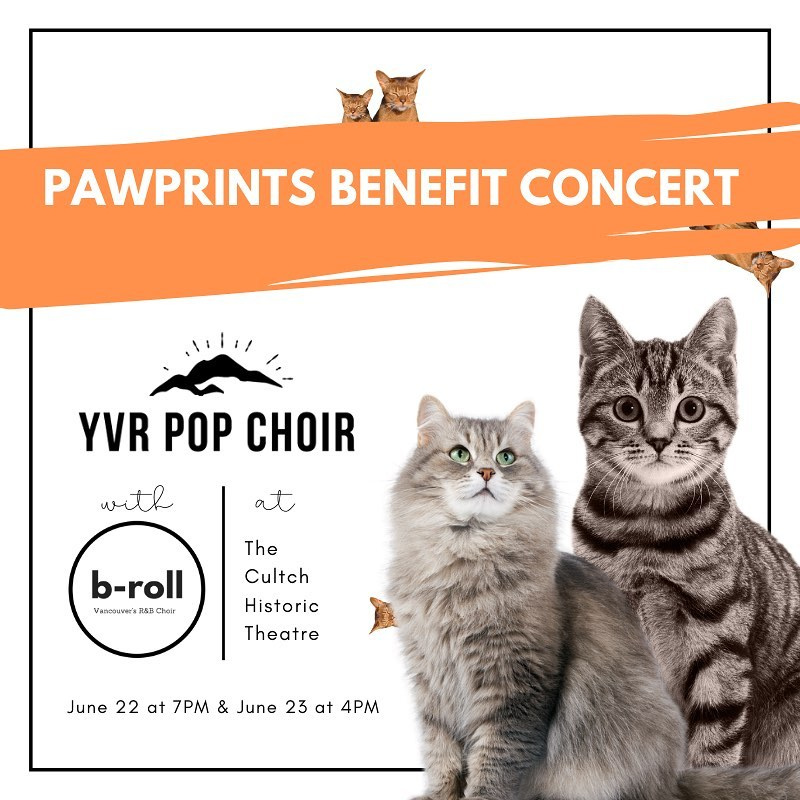 Thank You YVR Pop Choir, and B Roll!
Pawprints would like to thank the YVR Pop Choir and B Roll for their remarkable generosity for hosting two beneficiary concerts for us at the Cultch in Vancouver June 22, and 23 2019.
YVR Pop Choir's a 60 singer choir that sings Pop, Indie, and R&B songs to benefit local animal charities. The concerts were amazing, and if you would like to see them there are links on our FB page.
100% of the monies raised goes to Pawprints.
https://thecultch.com/events/pawprints-benefit-concert/?fbclid=IwAR2aBnD2dw9JGBFYuJOOC_PsRIh3ZoiavX9OVAK2ye2wTI6k5_HA1qL_FZI